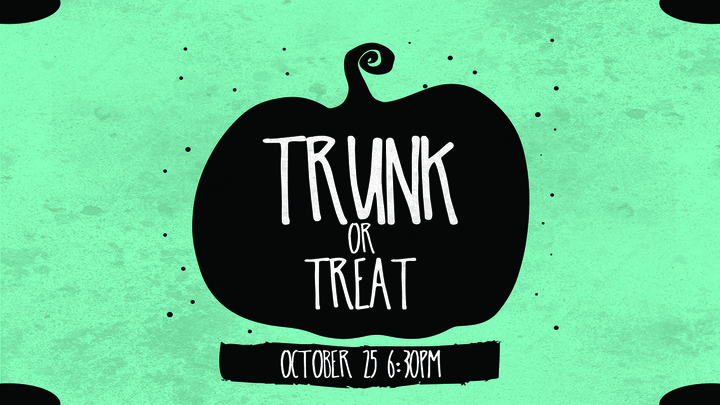 Trunk Registrations for Trunk-or-Treat
Dates & Times
Oct 25, 2019

6:30pm - 8:30pm
Attendee Types
Main Trunk Contact

Free

Trunk Helper

Free
Details
Trunk-or-Treat is right around the corner, and we need your help to make this event a huge success in reaching our community for Christ!
Our goal is to have 120 fun-filled, creative trunks!
The voted best trunk will be our Grand Prize Winner and receive Disney tickets!
Trunk-or-Treat is on Friday, October 25th from 6:30pm-8:30pm. We ask that you come between 5:00pm-6:00pm to set up your trunk prior to the event start. Candy will be provided for all trunks. We will also feed you a light dinner at 5:30.
We ask that our participants keep in mind that Trunk-or-Treat is a family event, and that young children will be in attendance. Therefore, we ask that you refrain from any scary, evil, or violent trunk themes. If you have questions about trunk themes, please contact us prior to the event. Thank you!